In 2020 the economy has taken a great hit due to the global pandemic taken place all over the world. And all over the world, businesses are suffering. Which leads to mass layoffs to the labor force. As the global economy looks to make a resurgence, hiring will once again pickup at a tremendous pace. Hiring has always been a challenge for many leaders. Leaders want the best hire to help them and their team succeed. There are different thoughts, tactics and strategies when it comes to selecting candidates. But the question that is likely to be mostly debated over is whether to hire the best fit or the best talent for the position.


As a leader responsible for the success of my team and organization, I've struggled with this debate myself. In the past, I've gone back and forth between my thinking and hiring strategies. I've taken the path of hiring the best talent. Alternatively, I've also taken the risk of passing on the top talents. Instead, I opted to hire candidates who were not the top candidate when it comes to skills and experience, but who I felt fitted our culture and shared our core values.


During the time period when I went full force looking to hire only the top talents, I had achieved success with this strategy.


These talented candidates took minimal time to learn the work and were able to be productive in a short amount of time.


When met with challenging situation which they don't yet have experience with, they were able to overcome the challenges with minimal support from anyone else.


They continue to seek out challenges to engage in. They welcome situations that they find difficult.


Productivity is very high with this group as they were able to perform their job functions very efficiently.


Innovation is constantly introduced by these talented candidates.


Hiring top talents will bring you top talent problems as well. With all the great things talented candidates brings to your group, they also can bring unwanted issues for you to deal with as well.


As highly skilled employees who are have great ambitions, they will always seek to be challenged. This is a good thing, but it could also be a bad situation for leaders to manage. Unless constantly being challenged, this group will be complacent and will tire of the work. If they're not constantly being challenged, their skills will be wasted. And unless they're being challenged, they will get bored of the work.


That leads to high turnover. Being so gifted in with their skills, this group tends to continue to seek new opportunities with different organizations to challenge themselves. This make it hard for leaders to have confidence in stability for their team and projects.


I've also come to realize that the majority of this group are less willing to take the time to support and mentor others. This makes it difficult to build a healthy team culture.


When changing strategies to hiring the best fit and passing on the top talents, I found that this worked very well. Instead of focusing to find and recruit the top talents, I focused on hiring candidates who showed the abilities to fit into our team culture. Someone who can be a team player and shared our core values. In addition to the culture fit, the candidate had to have sufficient skills which can be used to excel at the work required. The objective just wasn't to go after the best. But best fit all around. With this strategy, I was able to enjoy the following success.


The culture and the team moral was sustained at a high level. We had great teamwork and collaboration going on constantly. The team enjoyed working with each other as well as socializing with each other.


Support and mentoring one another became the norm. Ingrained into our culture, members went out of their ways to always help each other out.


Team stability was the byproduct of the cohesiveness we had. As all members enjoyed the work and enjoyed working with each other, attrition became less of a factor and concern.


Depending on your organization and the makeup of the work you have, introducing pure talent in your team may work. However, if the work you have doesn't require challenges to constantly be resolved, then always hiring the top talents is not the best strategy. Truly understanding your needs will guide you to build the proper hiring strategy. In an ideal situation, the top talented candidate is also the best fit into your team. That's the perfect situation for everyone. Such candidates are few and far in between.


Building the right team and selecting the right candidates are always challenging. Hiring the best fit for your team and not hiring the top talent possible is a risk. However, purely hiring the top talents comes with its own risk as well. So determine for your team whether your situation requires the top talents you can find or just the right fit. In many cases, you may want to consider a mixture of a few top talents and the rest of the makeup of the team to be fitting pieces.







Photo by: Free To Use Sounds
https://unsplash.com/@freetousesoundscom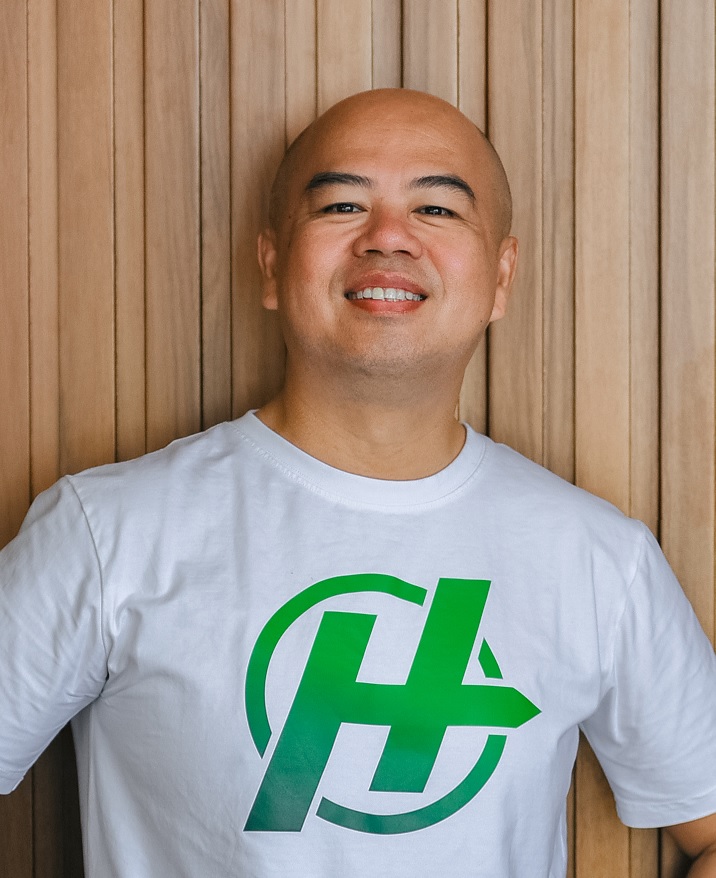 Denny Nguyen, a veteran IT leader and experienced operational manager with 15+ years working in the software and software related service industry. Currently, Denny oversees global operations of LogiGear including IT infrastructure and services, and facility worldwide and marketing and business development for the APAC region.
Started out as a test engineer, Denny has excelled his career into project management, IT management, account management, customer relation management, and marketing and sales management. In 2004, when LogiGear began to establish its present in Vietnam with two Software Testing & Research centers in Saigon and the third center in 2009 in Danang, Denny was instrumental and the key leader who was chartered to build out the entire foundation and infrastructure for LogiGear to grow for the next twenty years.
Thank you