The holiday season is upon us. Very soon business will close and we will have some time off, to not work. But we all know that's not true. Most leaders find it difficult to pull themselves away from their work. Away from their teams. What leaders do during the holidays vary from person to person. But there are common themes that leaders do share.
Most people look forward to some time off of work. During the holiday season each year, many of us take a few extra day off to lengthen the holidays. It allows us more time to relax and be away from work. But for many leaders, this is not the case. During the year, leaders are so engaged and so focused into work that time off is unfamiliar for them. I know I sometime struggle during the holidays, not know what to do.
Believe it or not, guilt is something that some leaders feel when they are away from their work and team. There is a sense that if they're not working, then the competitors are gaining an advantage. But I'm here to tell you that it's ok. It's ok to detach yourself during this season. During this holiday season, most other businesses are close as well. Likely even your competitors. And your team are with their family. So do enjoy this time period. Below are a few things you should be doing during this season.


Spend time with family– Throughout the year, you've buried yourself in your work. I know I have. Your family as sacrificed time away from you. So during this season, make it up to them. Give them a little more time and a little extra attention. They deserve it and so do you.


Catch up on readings– If you're anything like me, during the year, you've ran across a book, an article, or some literature that you want to read. But due to lack of time, you haven't been able to get to it. This is the perfect time to bring those reading materials out and read them for yourself. It should be something that you personally enjoy. Remember, this is your holiday.


Learn something new – Take this opportunity to try and learn something new. It could be anything from a cooking a new recipe to a new skill for work. It doesn't have to be complex. The purpose is for self-improvement and for you to come out of the holiday with a new skill you didn't have coming in.


Review– This is something I find very important to do for everyone. I do a personal reflection every year. So much has happened during the year, there is great value in reviewing what you've achieved and what you've struggled with. I don't only do this for myself, but I do this with my children as well. At the end of each year, I sit each one of them down for some one on one time. We review what they did for the year and how that compared with their goals from the year prior. It is such a rewarding experience that I hope you can too share with your family.


Plan– As part of the reviewing for the year, I also put a plan for the upcoming year. I make plans for myself, my work, my team as well as my family. It is crucial for each one of us to have a plan and goals for the year. It provides us a purpose and gives us motivation to attack the New Year with energy and focus. This is something I also do with my children. They hate doing this, but enjoy reviewing it at the end of the year.


Disconnect– My last suggestion for you is to disconnect from work. Don't check emails, text or take phone calls. I find that after being able to disconnect for a few days from work, coming back to work gives me more focus. I approach it with purpose, motivation and energy that is infectious.


The holiday season is your time and your family's time. You've given enough of yourself to your work, your team and your career throughout the year. Spend this time on yourself. It's ok. You need not feel guilt to do so. Enjoy this time off and your return will be much better for you, your team and your work. Happy Holidays leaders!!!






Photo by: Eugene Zhyvchick
https://unsplash.com/@eugenezhyvchik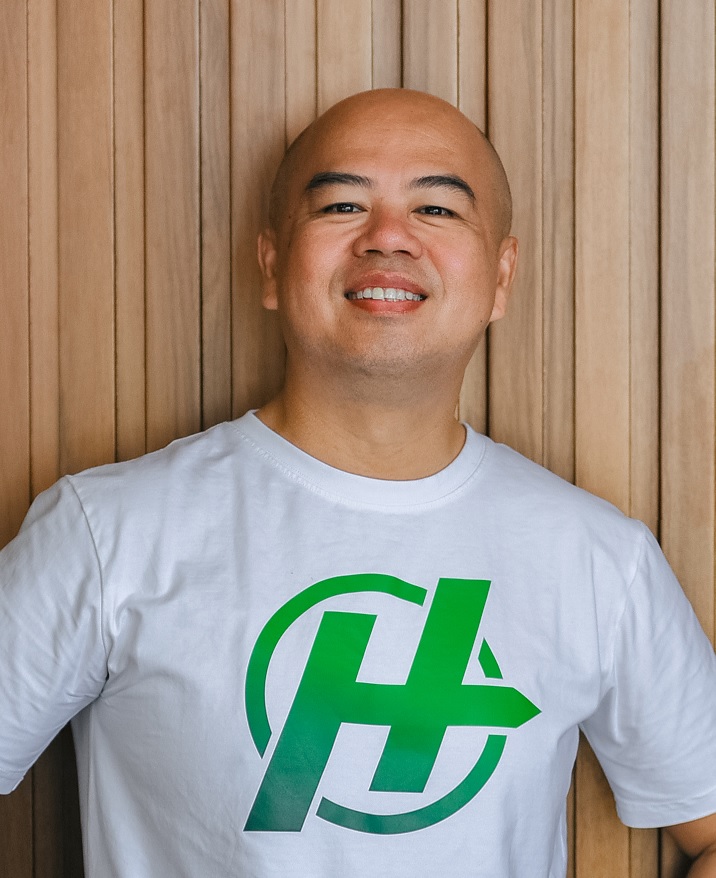 Denny Nguyen, a veteran IT leader and experienced operational manager with 15+ years working in the software and software related service industry. Currently, Denny oversees global operations of LogiGear including IT infrastructure and services, and facility worldwide and marketing and business development for the APAC region.
Started out as a test engineer, Denny has excelled his career into project management, IT management, account management, customer relation management, and marketing and sales management. In 2004, when LogiGear began to establish its present in Vietnam with two Software Testing & Research centers in Saigon and the third center in 2009 in Danang, Denny was instrumental and the key leader who was chartered to build out the entire foundation and infrastructure for LogiGear to grow for the next twenty years.
Thank you