You're now a leader and it's exciting. Finally you get the opportunity to lead your own team. Let's go, let's do it. Set goals and objectives. Get your team going on the direction you believe will bring success. Whoa whoa there… Pump the breaks just a bit and give yourself a moment. While it's undoubtedly exciting to have the chance to lead your own team, you can't just simply jump in and hit the ground running like that. The excitement you have is good, but being overzealous can bring trouble. Leadership is more complex and takes more time to get going than you may think. What good leaders do their first days with the team is crucial. And it has little to do with setting objectives and assigning tasks right away.
While we are eager to start making an impact for our teams, good leaders know to be patient and do things the right way. To lead a team is more than just the task, the work and the direction. Leading the team also means you're leading the individuals within the team. What their skillsets are and the working dynamics that promotes productivity and success. There are also certain situations that could foster negativity and resentment that are detrimental to the team you must be aware of.
Your first day as a leader is very important. But your first day as a leader isn't the first day you meet and start working with your team. The work for you officially start when you get confirmation that you will be the leader. Right at that moment you should be shifting your mindset and start your process leading up to your first day. Here are several areas you should consider as you prepare for your first day leading your team.
New or Existing – Inheriting an existing team versus building a new team is very different. Both has some benefits, but both also have some challenges. Being able to build a new team allows you to select the team you want. It's easier to set team culture and expectations. But new team takes more time to ramp up and get going. Taking over an existing team has the benefit of processes already in place. Work and production is already happening. But existing team comes with baggage's and issues that you may need to resolve. Understand the pitfalls of each scenario and make necessary assessments.


Assignment– Take your time to fully understand the assignment and delivery expectation you and your team has. What are the requirements and how feasible it is for those requirements to be met. There are also areas of risks that you must identify and have solutions for. Be prepared to speak intelligently about all aspects of the demands.


Structure– The larger your team is, the more need there is for a formal structure. Identify who are your go to members and who has seniority status. You will need to rely on these individuals to help you successfully direct your team.


Individuals– Do your best to learn about each members of your team before you actually meet them. Take a look at their CVs or resumes. Are there work histories beyond that which you can review. Talk to other leaders or other members around if you can to learn about the individuals you will lead. Understand their skillsets, strength and weaknesses. If you're inheriting an existing team, you may want to spend the time to find out if there are any internal conflicts or disgruntled members. This is not enjoyable, but being aware so you can act appropriately is better than being surprised and reacting.


Environment– The working conditions of your team can make or break your ability to deliver successfully. Make sure you do everything you can to provide a functional working environment that promotes a healthy working condition and allows your team to be successful. Make sure they have the equipment they need to do the work.


Initial Plan – Formulate an initial plan you want to execute with your team. I say initial because you should expect to make alterations to your plans after your first days. Once you've engaged with your team, undoubtedly you will learn things you have yet to know. Be ready, flexible and willing to make changes as needed.
Now that you've spent the time to do the initial work, you're ready for your first day. There are many tactics you may use on your first day to break the ice with your team. Your style is your own and you should go with what you're comfortable with. Here are five suggestions on what you should do on your first day with your team.
Introduction– Be prepared to make an introduction of yourself to your team. If you're a funny individual, then be funny. It's important to be yourself and find your style. Whatever you decide to go with, make sure that it's consistent and honest. Don't try to be funny when you're not naturally funny. Your team will see through it very quickly. You can read more about Consistency and Honesty here.


Vision– Provide your team with a vision on what and where you would like to see your team short-term and long-term.


Expectations– Explain the work and expectation you have for the team and each individual. It may be the same for some, maybe even all members. But make sure you're clear about your expectation message. Also explain what your team can expect from you and how you would help them succeed.


Listen and Observe– Plan for time to listen to your members whether it be in a group or a more personal one on one environment. Observe what they do and how they go about their day. Learn their habits and what motivates them.


Willing to change– Like mentioned earlier, be flexible and willing to make changes. Everything from your plans to your expectations should be able to change. As you learn more about your team, the work and how it all plays together, you must be able to make changes for improvements.
The work you need to do with your team on your first day doesn't only happy on that first day. It happens much earlier. Likewise, the work obviously doesn't end that first day. Work and progress continues. You must be willing to put in the work in order to help your team be successful. Remember to be flexible and make necessary changes as needed.
Photo by: Bruce Mars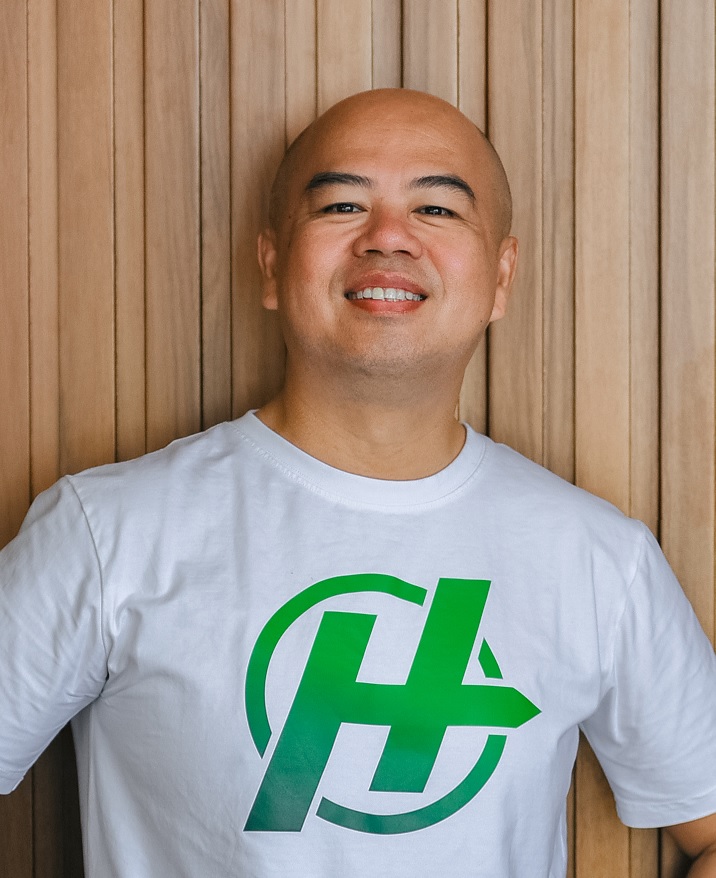 Denny Nguyen, a veteran IT leader and experienced operational manager with 15+ years working in the software and software related service industry. Currently, Denny oversees global operations of LogiGear including IT infrastructure and services, and facility worldwide and marketing and business development for the APAC region.
Started out as a test engineer, Denny has excelled his career into project management, IT management, account management, customer relation management, and marketing and sales management. In 2004, when LogiGear began to establish its present in Vietnam with two Software Testing & Research centers in Saigon and the third center in 2009 in Danang, Denny was instrumental and the key leader who was chartered to build out the entire foundation and infrastructure for LogiGear to grow for the next twenty years.
Thank you